Engenheiro de software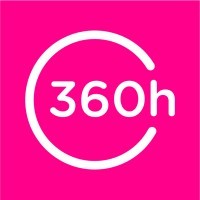 360hyper
Lisbon, Portugal
Posted on Saturday, July 29, 2023
About us
360hyper is looking for a .Net Developer to join the IT team in the development of our platforms, both frontend, backend and mobile.
We look for people with ambition and a desire to learn, and we offer an innovative and high-growth project where you can have contact with state-of-the-art technologies. Opportunity to work in a cloud-based solution.
This is a remote position, however, the candidate must be based in Portugal.
Responsibilities
Development of our internal products, both web and mobile
Proactive contribution to the continuous improvement of our codebase, with the utilization of the best development methodologies
Migration of a monolith application to a microservice serverless architecture
Good communication skills
Requirements
Minimum of 4 years of experience programming with C#
Relational Database – SQL – Previous experience
Interested in Design Patterns
Previous experience with Microservices Architectures
Perks
Remote-first company with flexible working schedule; The candidate must be based in Portugal, other candidates will be excluded.
Challenging problem, and a highly skilled team;
Competitive salary with fixed and variable income, allowing the individual to grow with the company;
Other fringe benefits such as health insurance, gym or school-vouchers.
We are waiting for You! Send us an email to: joinus@360hyper.pt.