Business Process Optimisation Specialist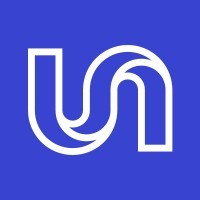 Unbabel
Remote
Posted on Saturday, September 9, 2023
Timisoara
·
Hybrid Remote
Business Process Optimisation Specialist
About Unbabel
The company's language operations platform blends advanced artificial intelligence with human editors, for fast, efficient, high-quality translations that get smarter over time. Unbabel integrates seamlessly in any channel so that agents can deliver consistent multilingual support from within their existing workflows. Making it easy for enterprises to grow into new markets and build seamless customer experiences in every corner of the world.
Based in San Francisco, California, Unbabel works with leading customer support and marketing teams at brands such as Facebook, Microsoft, Booking.com, and Under Armour to communicate effortlessly with customers around the world, no matter what language they speak.

About the role
As a Business Optimization Specialist at Unbabel, you will play a pivotal role in enhancing our Customer Operations processes, fostering scalability, and driving operational efficiencies. You will work closely with senior team members to align high-level processes, support various teams in building functional processes, and contribute to risk management and documentation initiatives.
Responsibilities
Functional Process Support:

Assist Customer Ops teams in developing and optimizing their functional processes in alignment with high-level processes.
Make risk-based recommendations regarding Customer Ops processes.

Efficiency Solutions:

Work with platform teams to identify solutions that drive efficiencies in delivery teams processes.
Support the Revenue teams in connecting with the delivery process, understanding delivery challenges, and identifying improvement opportunities.

Risk Management: Work on implementing a risk management system in CustomerOps, surfacing and managing impactful risks and issues.
Data Reporting: Utilise Unbabel data reporting tools to support CustomerOps processes and day-to-day activities, aligning with objectives across the organisation.
Operational Documentation: Develop operational documentation for Unbabel processes and services in partnership with the Services teams, supporting their implementation within our operational structure.
Service Catalog Support: Contribute to the implementation of the Unbabel service catalog and Unbabel services framework.
Project Management: Act as a Project Manager for internal projects involving Customer Ops teams or cross-functional teams, as approved by the VP of Customer Operations, to build processes involving the Customer Operations team.
Business Continuity Support: Actively contribute to our organisation's resilience by assisting in the execution of business continuity processes and achieving operational milestones, collaborating with the relevant teams to ensure that our operations remain uninterrupted during emergencies or disruptions.
Documentation and Process Management: Assist the Customer Ops Development team with any other documentation or process management needs related to the functioning of our operational teams.

Requirements
Experience of having managed internal projects, ideally within a service or product based operations, within a business service company, or in an industry sharing similarities to the language industry;
Experience with process optimisation, having acted in roles or participated in projects focused on driving operational efficiencies, quality, service, and profitability;
Demonstrable experience of managing and delivering projects or services to clients, including;
Requirements capture & need analysis;
Project governance;
Scheduling and planning;
Risk management;
Experience of operating and building relationships in a multicultural environment;
Strong written and verbal communication and presentation skills;
Knowledge of Quality Systems and Frameworks such as ISO9001;
Problem solving – we expect our colleagues to be inquisitive problem solvers who seek to proactively explore challenges and new ideas for our clients and our business, basing decisions on evidence and aligning solutions to our company products and services;
Entrepreneurial spirit – we have an entrepreneurial spirit in the company and are looking for colleagues who can apply this to optimisation by persisting with new and innovative ideas, with a tolerance of risk. Questioning the way things have always been done, and challenging why choices have been made;
Authority – our colleagues are expected to be able to communicate confidently both externally and internally on their areas of expertise, putting forward the organization viewpoint effectively.
Unbabel's Values:
Empathy: We put ourselves in the shoes of our customers to interpret their needs. We put ourselves in the shoes of our fellow Unbabelers to understand their needs and behaviors.
Mission Driven: We're on a mission to build the world translation layer. Achieving the mission is the most important thing we can do as a company. We put the mission above all else, that can mean parking fun to achieve our goals at times. We know we can prioritize the mission whilst being kind, empathetic and human at the same time.
Innovative & Smarts: We create products that change the world. We do it by bringing new ideas to the table and solving problems in new and better ways. Many bright sparks are magic.
Fun & Camaraderie: We work in a fun environment where people enjoy doing things together. Having fun fosters connections in different dimensions. We want to achieve our mission and enjoy the ride while we're doing it. We're citizens of Unbabel and we take care of one another.


Benefits
Competitive salary at one of Europe's leading tech startups;
A stimulating startup environment committed to diversity and inclusion;
Health insurance;
Stock options;
Flexible working hours;
Budget for learning and development;
Diversity Statement

Unbabel is an Equal Opportunity Employer. We do not discriminate based on ethnicity, religion, colour, sex, gender identity, sexual orientation, age, or mental disability. Not only do we not discriminate, but we celebrate differences. If for whatever reason you need us to make reasonable adjustments and adaptations to our recruitment process, please let your recruiter know.

(We are not accepting candidates coming from recruitment agencies at this moment)
Locations

Remote status

Hybrid Remote

Employment type

Full-time
About Unbabel
Unbabel enables enterprises to offer seamless global support in any channel, and in any language.
The company's AI-powered language operations platform combines the speed of machine translation with the polish of native-speaking editors, enabling enterprises to grow and build customer trust in every corner of the world.
Timisoara
·
Hybrid Remote
Business Process Optimisation Specialist
Loading application form
Already working at Unbabel?
Let's recruit together and find your next colleague.